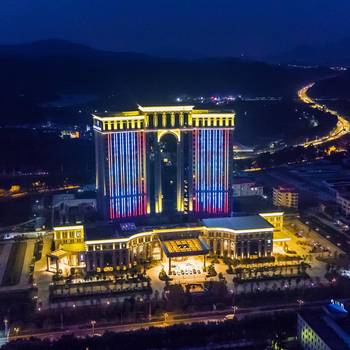 The Malachite Hotel is an ideal spot for travelers wanting to discover the city. The Malachite Hotel is an ideal choice for travelers who want to take in the sights and sounds of Dongguan.
Zhangmutou Railway Station is located approximately 16km away while Shenzhen Bao'an International Airport is 42km away. This hotel is located near many of Dongguan's attractions including 龍背嶺牛眠埔新圍循環生態島, 山竹叢林越野俱樂部 and 可託山叢林越野俱樂部.
At the end of a busy day, travelers can unwind and relax in the hotel or go out and enjoy the city. Guests of this Dongguan hotel can make use of the parking facilities.
Our guests rate this hotel as one of the best hotels for cleanliness. Perfect for those working on the move, this hotel caters to a large number of business guests.